Posing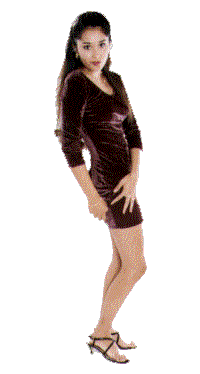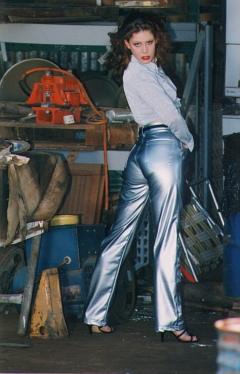 Photographic fashion modelling is a great adventure and a glamorous and creative career that can be extremely financially rewarding. But despite these obvious enticements, many people believe they donít have the necessary good looks or the talent to break into this exciting field. What they donít realize is the most important and valuable skill they need is one that can be learned. Therefore, even though you may consider yourself an average-looking person, you can still become a successful model, if you know the skill of photo posing. Makeup and hairstyling skills are also important, but many times these are services that are provided by other professionals. Photo posing, however, is the most valuable technique of all because no one can pose for you, but you! Similarly, a photographer may be creatively and technically proficient, but so inexperienced at directing the model that the results look dull and stilted, rather than lively and exciting.
Over the years, newcomers to the fashion business, and sometimes even established professionals, have confided in me that their biggest problem was not knowing the basic photo posing techniques and that they were filled with fear when they went for a modelling assignment or test. And since acquiring these necessary skills requires at least one year of on-the-job training, this lack can also mean the loss of an entire yearís income. As both an experienced fashion model and photographer, I have observed that new models, along with some experienced ones, donít possess enough of a sense of their physical selves to project that aura of confidence needed for fashion photography. And in those cases where the model has had to be coached on every facial and bodily expression, all liveliness and spontaneity seem to be drained from the resulting photographs.
This is precisely why posing cards are used by this photographer for editorial, fashion, fine art and figure photography. You will fell confident with your shoot and less likely to feel awkward or nervous resulting in better expressions and therefore superior results.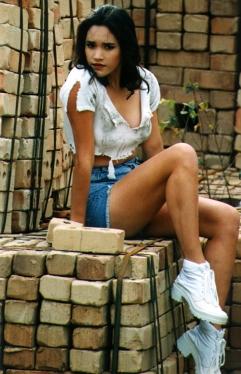 Posing cards are designed to act as an idea bank for posing adult female models. The photographer preselects the poses that fit the shoot and you, the model, then arranges the cards in shooting order. This can be particularly important when dealing with foreign-born models who may not have a total command of your native language or in noisy locations.

The line drawings provide the essence of a pose without the distraction of clothing, props, nudity and backgrounds. This enables pre-visualization of the particular shoot. They work very well with models because unlike some photographs they can be shown without embarrassment to the model.

Posing cards can help you avoid re-shoots because you will have planned all the poses you need before the shoot begins. Discovering that you needed one more type of pose for a portfolio after the shoot means a re-shoot, and usually at your expense.

Talk to the photographer about what poses would best highlight your features and present your pose in a professional and artistic manner. The photographer's posing cards and the tips are virtually an on-the-job portrait and glamour workshop.